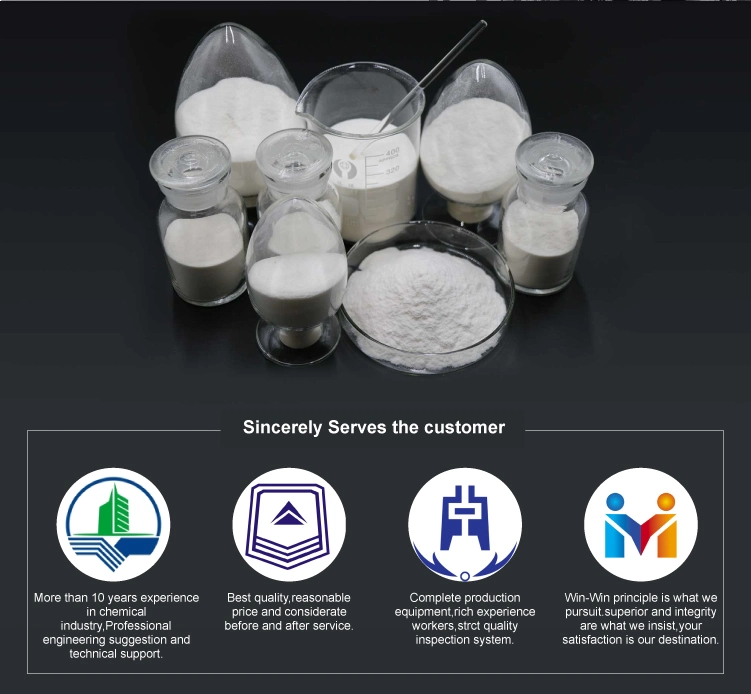 Product Description
Redispersible Polymer Powder
is a free-flowing white powder. It is obtained by spray drying of an aqueous vinyl acetate
-ethylene copolymer dispersion. Redispersible polymer powders are polymer emulsions which have been converted by spray
drying (atomizing the aqueous polymer dispersions in a stream of hot air) to free flowing powders. When blended with water,
these powders redisperse back into liquid emulsions with essentially identical properties to the original emulsions. It improves
pot life, workability, water retention, adhesion force, abrasion resistance, sag resistance as per the applications. The application
of RDP includes Skim Coat, Wall Putty, Ready Mix Plaster, Renders, Tile Adhesive, Tile Cement.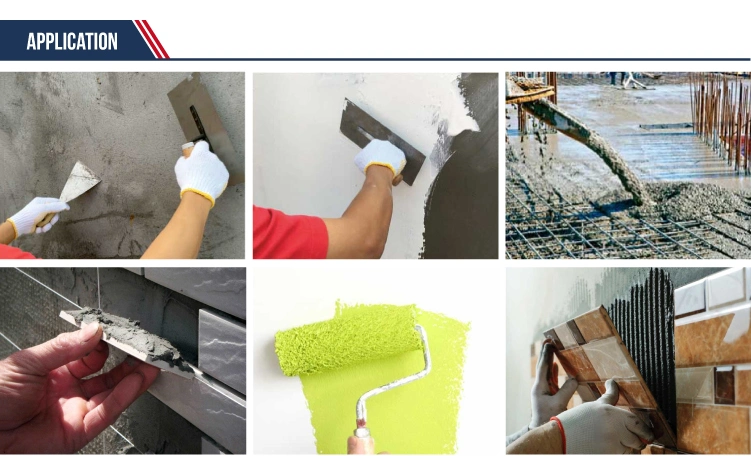 RDP Properties

- Supply excellent flexibility
- Increase adhesion strength
- Improves workability
- Improve water proofing of mortar
- Reduce water absorption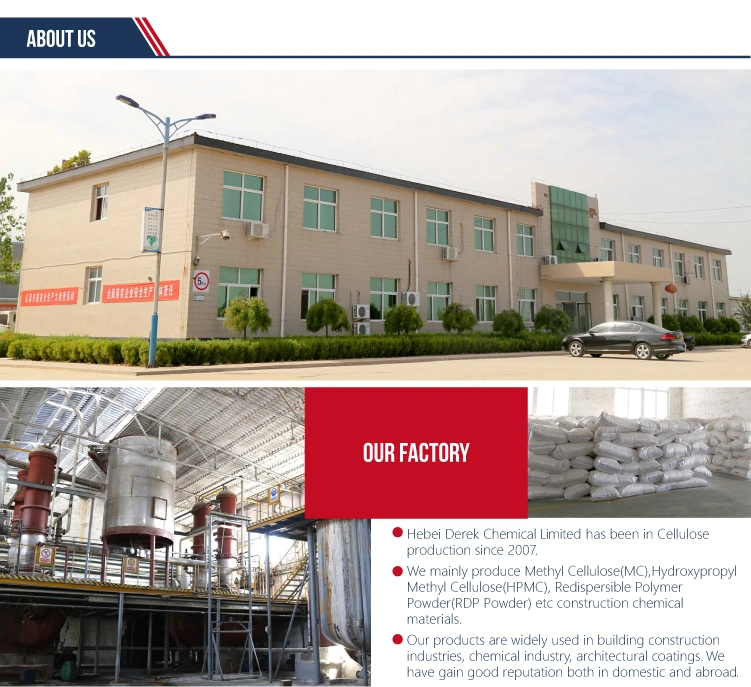 Technical Datas
| | | |
| --- | --- | --- |
| Item | DRK-R130 | DRK-R750 |
| Appearance | White powder, free flowing | White powder, free flowing |
| Polymer Base | VAC/E | VAC/E/AC |
| Protective Colloid | Polyvinyl Alcohol | Polyvinyl Alcohol |
| Solid Content | ≥99.0% | ≥99.0% |
| Ash Content | 11%±2 | 11%±2 |
| Stacking Density | 450 - 550g/L | 450 - 550g/L |
| Average Particle Size | ~80μm | ~80μm |
| PH Value | 7.0 - 9.0 | 7.0 - 9.0 |
| TG | 3ºC | -11ºC |
| Minimum film-forming temperature (MFFT) | 0ºC | 0ºC |




Q1.
How do we guarantee the quality of the products?
1) All raw materials must be tested according to main specifications before unloading.
2) After unloading, we store different materials in different warehouses.
3) We keep paper and computer storage records.
Q2: What will be your sample policy?
A: We offer 200g free sample, customer
s have to
afford the delivery cost.
Q3: What is your payment terms?
A: T/T 30% in advance and balance before shipment.
Q4. What about the lead time?
A:
Sample needs 3-5
work
days, mass production needs
10
-
1
5 working days for lot order quantity.
Q5. Do you have any MOQ limit for trial order?
A: We have no MOQ
limit
, small quantity is acceptable to us.
Q6. Is it OK to print my logo on the bags?
A: Yes. we can
do customize packing bags.
P
lease inform us formally and confirm the design before production.

We provide customers with the following services:
•
Help customers find matching products quickly.
• Customized production based on samples provided by customers.
• Suggestions for formula improvement. We can help customers provide suggestions for improving formulations based on
local climate conditions, building material properties and construction habits to improve product performance and control costs.
We have chemical lab and application lab to ensure the best satisfaction for each order
.
•
Chemical lab
can help us evaluate
product
properties such as viscosity, humidity, ash
content
, PH
value
, methyl and hydroxy
-propyl content, substitution
degree
, etc.
• Application lab can help us measure open time, water retention, adhesive strength, slip resistance and sag resistance,
setting time, workability
, etc.